New York magazine has done a wonderful thing. They have put together a list of top vegetarian and vegan cookbooks. We are not listing all 21 of them here. Instead we are giving you our Top Ten picks.
There is something for everyone whether you are a beginner or a highly experienced cook.
Number 5 is a fascinatingly flavorful "raw" cookbook. Number 7 — vegan soul food recipes — just jumped on everyone's list here. If you hanker after Mexican food, my oh my, check out number 8. Let's go!
VEGETARIAN
1. "The New Vegetarian Cooking for Everyone" by Deborah Madison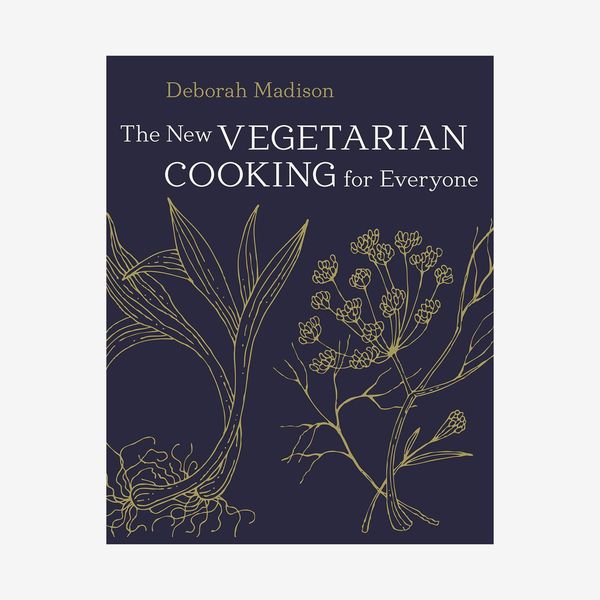 Bryant Terry, the chef-in-residence at San Francisco's Museum of the African Diaspora and author of Vegetable Kingdom: The Abundant World of Vegan Recipes, told us this cookbook by Deborah Madison was his "go-to reference for meat-free cooking," when he moved to Brooklyn in 1997 (the same year the cookbook came out). He says it's just as influential now as it was then: "Madison's modern approach to working with vegetables continues to inspire my cookbook writing." Buy it at Amazon »
2. "Whole Bowls: Complete Gluten-Free and Vegetarian Meals to Power Your Day" by Allison Day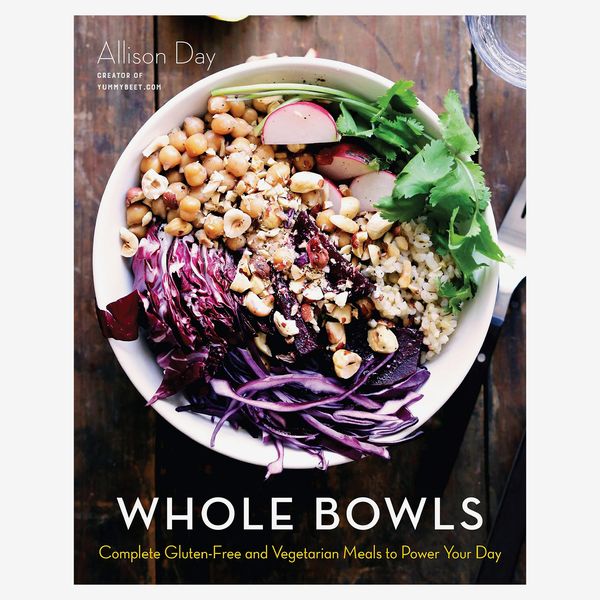 "Easy and fantastic" is how chef and restaurateur David Laris describes Allison Day's bowl-based cookbook. "I am a big fan of the one-bowl dish, especially for lunch, and this is the book for that," he promises. "It is for people who want to put together great meals on a regular basis and draw from ingredients they should have in a healthy fridge." Buy it at Amazon »
3. "The Moosewood Cookbook: 40th Anniversary Edition" By Mollie Katzen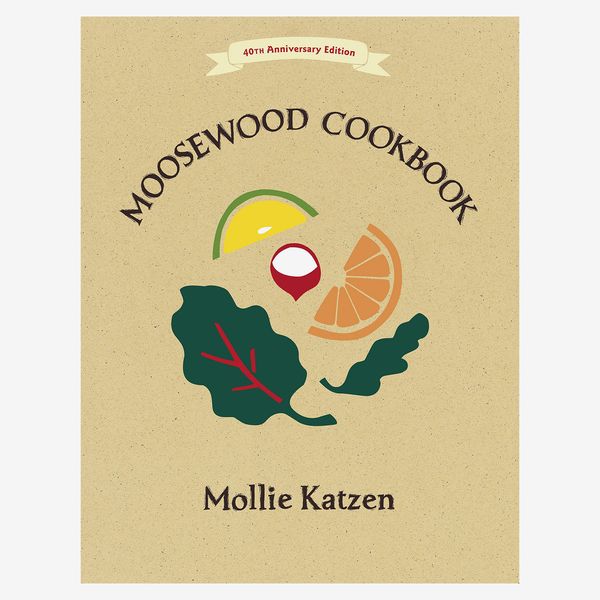 Amanda Cohen, the chef behind Manhattan's vegetable-focused restaurant Dirt Candy, says "no one cooking vegetables can afford not to read" The Moosewood Cookbook, which author Mollie Katzen first self-published in 1974. Cohen started using it in college, telling us, "Its approachable recipes were a great way to ease me into the kitchen." The book, she adds, doubles as a sort of historical document that shows how far vegetarian cooking has come since it debuted. Buy it at Amazon »
4. "The Vegetarian Flavor Bible" by Karen Page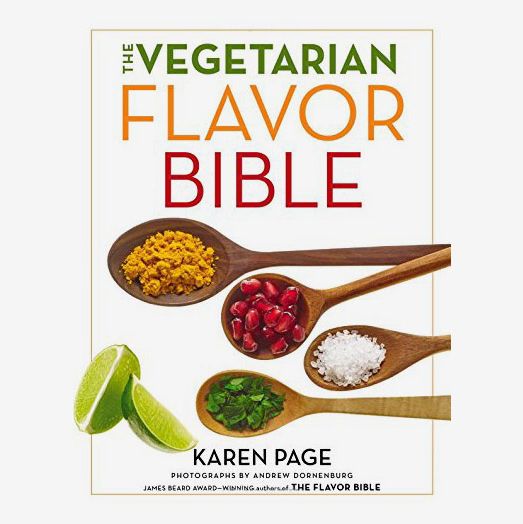 Cohen describes this book as less one you can cook your way through and more one you can use to elevate your vegetarian cooking techniques. "I wouldn't recommend it for first-timers, but if you really want to step up your game, Vegetarian Flavor Bible is what you need," she says. "It focuses on flavor pairings, like explaining why grapefruit pairs with fennel and arugula, which is the kind of thing that I find invaluable when thinking about recipes." Buy it at Amazon »
VEGAN
5. "Raw" by Charlie Trotter and Roxanne Klein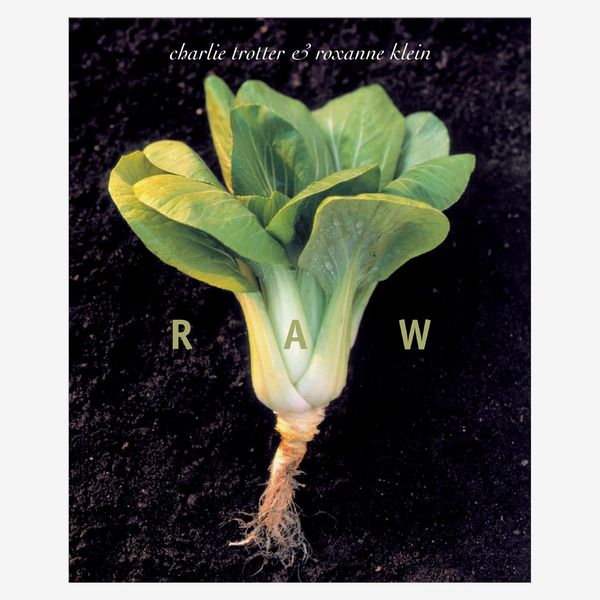 When it comes to vegan cookbooks, two of the chefs we spoke to recommend Raw, which was co-written by Charlie Trotter and Roxanne Klein. One of those chefs is Eric Ripert, a co-owner of Manhattan's Le Bernardin, who calls the vegan and raw recipes within "special and interesting." Ripert explains that "it was the first book of its kind that I ever saw use basic techniques for raw vegetables," adding that its authors "were revolutionary, ahead of their time, and extremely creative." Buy it at Amazon »
6. "Vegan Planet, Rev'd. Ed.: 425 Irresistible Recipes With Fantastic Flavors from Home and Around the World" by Robin Robertson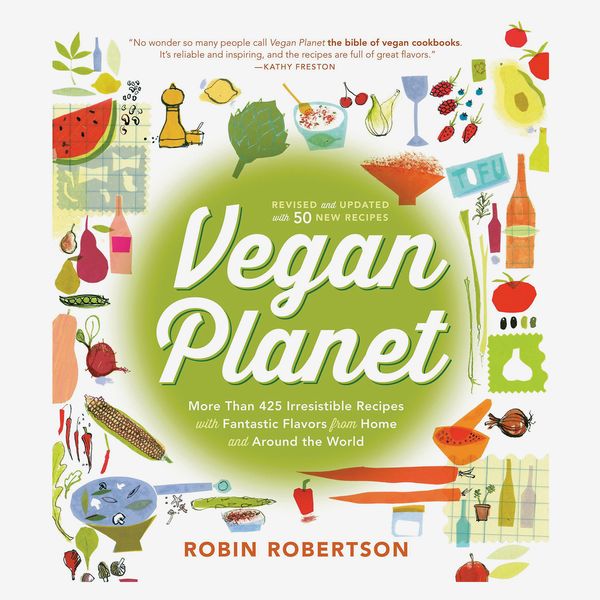 Adam Sobel, the vegan chef behind the (now-shuttered) Cinnamon Snail food truck, says this cookbook by Robin Robertson is one that any aspiring vegan should check out. "I always direct people who are new to vegan cooking to it because the recipes are so easy to work with and the final results always knock it out of the park," he says. Even the least experienced vegan cook will find it useful, Sobel assures. Buy it at Amazon »
7. "Sweet Potato Soul: 100 Easy Vegan Recipes for the Southern Flavors of Smoke, Sugar, Spice, and Soul" by Jenne Claiborne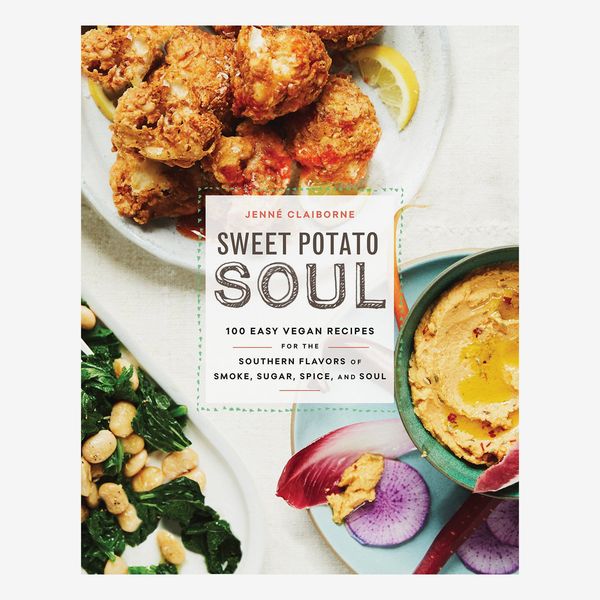 Jenné Claiborne's book of recipes that put a vegan twist on soul food comes recommended by Isa Chandra Moskowitz, the chef-owner of Modern Love, a vegan restaurant in Brooklyn. "Sweet Potato Soul includes whole, fresh ingredients — lots of grain, beans, veggies, and, yes, sweet potatoes," explains Moskowitz, who calls the book "very accessible." Aside from recipes, the cookbook includes stories and photos throughout, which Moskowitz says makes it fun to read, too. Buy it at Amazon »
8. "La Vida Verde: Plant-Based Mexican Cooking with Authentic Flavor" by Jocelyn Ramirez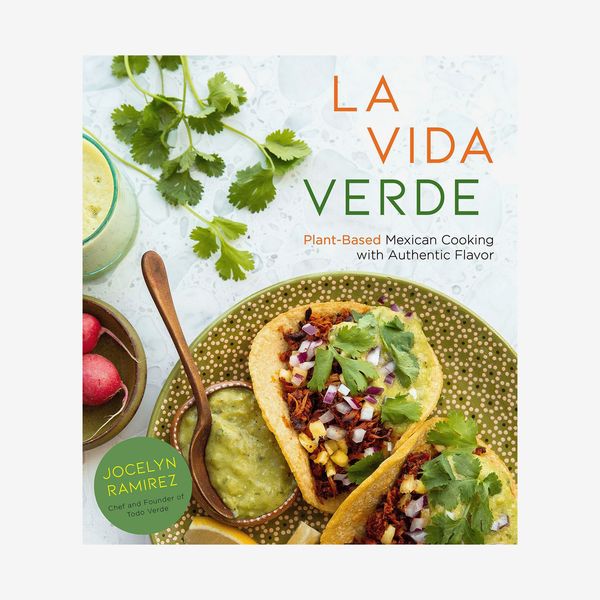 This cookbook is one Claiborne herself recommends. She says it "provides a fresh, colorful, and delicious vegan take on Mexican food," with "easy and approachable recipes." Three favorites of hers include the "cóctel de champiñón (mushroom cocktail), tacos de yaca al pastor (jackfruit al pastor tacos), and capirotada de xocolate (chocolate bread pudding)." Buy it at Amazon »
9. "Veganomicon, 10th Anniversary Edition: The Ultimate Vegan Cookbook" by Isa Chandra Moskowitz and Terry Romero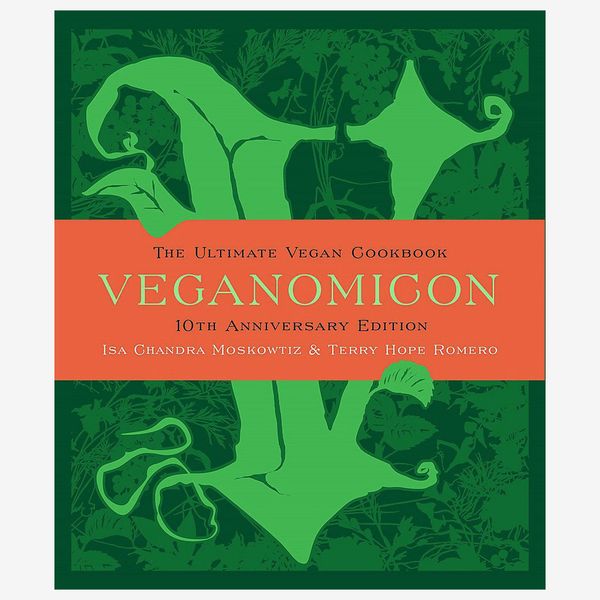 Moskowitz's vegan cookbook Veganomicon (co-written with Terry Romero), which first came out in 2007, is a favorite of Canadian cookbook author and food personality Candice Hutchings, who has high praise: "This book taught me how to cook," Hutchings told us. "It includes basic vegan cooking techniques and a wide range of recipes to suit every dish, flavor, ethnicity, and skill level. I have never had a recipe flop and it is always my go-to cookbook recommendation." Buy it at Amazon »
10. "The Moon Juice Cookbook: Cook Cosmically for Body, Beauty, and Consciousness" by Amanda Chantal Bacon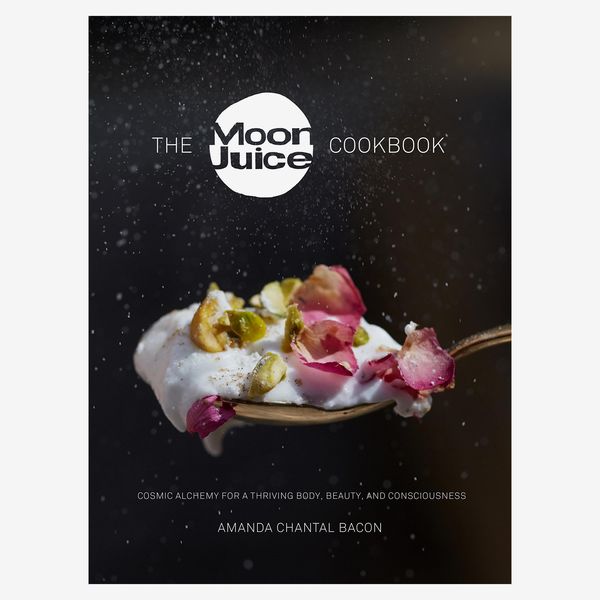 Laris says vegan cooks who are looking to try recipes that are a bit more niche should consider this cookbook by Moon Juice founder Amanda Chantal Bacon. He says it is "so thoughtful and well put-together," with 75 recipes for snacks, drinks, and sweets, many of which are versions of goodies she sells in her stores. "It not only looks at plant-based cooking but really opens up the reader to a world of so many new techniques and ingredients that should (and must) not only be part of plant-based-eating fans' diets, but everyone's." Buy it at Amazon »
---
Featured Image: One Green Planet, from "How to create a plant-based kitchen you love."