• Two arrested in Oz following racing fixing probe
via Paulick Report
Two individuals have been arrested in Australia after a race-fixing probe, reports racing.com. Racing Victoria is among the three racing codes to have assisted the Victoria police's Sporting Integrity Intelligence Unit, whose investigation was focused on "the alleged use of illegal substances in racing and corrupt betting practices, as well as the use, possession and trafficking of cocaine."
The investigation remains ongoing, and both individuals were released in the afternoon pending further enquiry.
"Victorians are well known for their love of sport but equally they want to know that the playing field is fair and honest," said Intelligence and Covert Support Command Superintendent Steve White. "I can assure the public that Victoria Police take matters of corruption in sport seriously. We will continue to work with our stakeholders to target, disrupt and apprehend people who commit these offences."
Yeah. Okay. Whatever. Is there any "sport" more corrupt than horse racing? Possibly … but the athletes are chiefly human and therefore have a choice concerning the risks they are expected to take.—TH
• What satisfaction is there for owners who employ cheating trainers?
via Paulick Report by Barry Irwin
As I have been involved in racing, one way or another, for more than half a century and now am in my seventh decade, I have been struck by a change among owners that is not only profoundly disturbing but possibly a sign that the game may not survive as we have known it.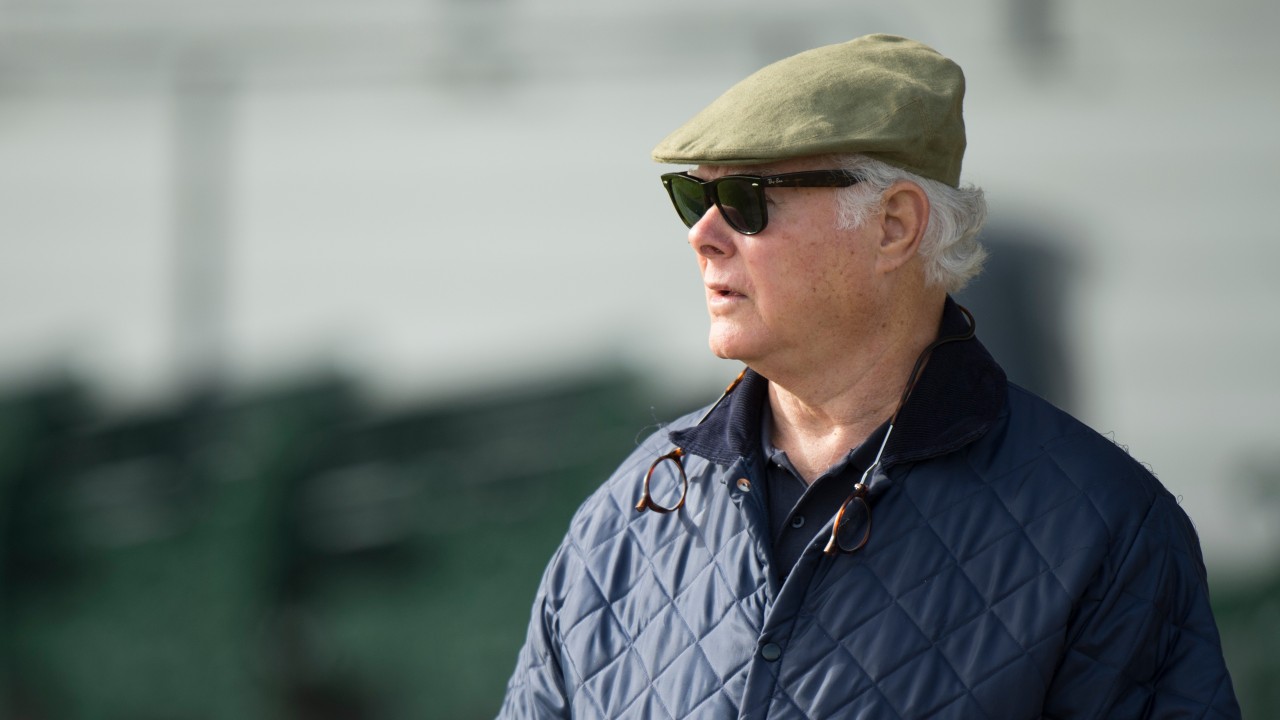 What I have noticed is not peculiar to horse racing, but to many other aspects of modern society as well, particularly it seems in Western Civilization.
Today we live in a society that cares less for rules and more for winning at all costs. We see this trend not only in sports, but [also] in the financial and pharmaceutical communities where ethics have been stretched to the limits. And the crossover from members of these businesses into racing and their great impact on the track, in the sales ring and at the windows has been something only a blind person could have missed.
It seems obvious to me that certain owners gravitate to certain trainers because they share the same "win at all costs" attitude. They share the same disdain for the rules. And they look at themselves as "sharps" in a world of "chumps." Read full article »
• Horseracing Integrity and Safety Authority is a dog with fleas
via The Daily Racing Form (our title not theirs)
A prominent and well-respected racing-law expert predicted … that federal courts are ready to revisit doctrines regarding the delegation of government powers to private companies, a development that could lead to a drawn-out legal battle over a new national regulatory authority for horse racing.
The expert, Bennett Liebman, a former member of the New York State Racing and Wagering Board, told attendees of the Racing and Gaming Conference on Monday that while the Supreme Court has not made a prominent ruling on delegation powers since 1936, the present make-up of the court includes several new justices who have indicated that they may want to revisit the issue. If that were the case, it would jeopardize the Horseracing Integrity and Safety Authority, a private horse racing regulatory body created by federal legislation passed late in 2020.
"The Supreme Court is looking for an opportunity to review this issue," Liebman said. "And if it does, we are in for a very long and difficult amount of litigation. . . . This should be a major concern for the industry and for the proponents of HISA."
Liebman's comments came during the conference's second session of the morning examining HISA and its legal implications – and exactly 24 hours after The Jockey Club, which played a major role in crafting the legislation creating it, used its Round Table Conference on Sunday to urge the racing industry to support the implementation of the authority. Source »
Raise your hand if you are in the least bit surprised. —TH.
• As Baffert's Derby case drags on, Judge says racing commission 'in driver's seat'
via The Louisville Courier-Journal
Drive on dear Judge drive on. —TH
On the 100th day after the Kentucky Derby, Judge Thomas Wingate was wondering when the race might be resolved.
While attorneys for trainer Bob Baffert and the Kentucky Horse Racing Commission debated the handling of Medina Spirit's urine samples Monday in Franklin County Circuit Court, Wingate asked when the case could advance to a hearing. But more than three weeks after representatives from both sides accompanied a sample to the New York Equine Drug Testing and Research Laboratory, the test results have yet to be come back.
"This thing doesn't need to drag out, I don't think," Wingate said. "… The main thing is we need to get those results so I can remand this to the KHRC and y'all can fight like dogs and cats down there over who is the Derby (winner) and what happens to Mr. Baffert. That's what needs to happen."
Wingate declined to enter an order Monday, but told the lawyers to get an answer on when to expect the test results to be returned. The New York lab's director, Dr. George Maylin, told the Blood-Horse testing would not be completed for several more weeks.
"We're still acquiring some analytical standards," Maylin was quoted as saying. "The judge ordered incontrovertible evidence, which means it is a full-blown research project." Read more »
Update. Medina Spirit, unraced since a third-place finish in the May 15 Preakness Stakes, is entered in Sunday's $100,000 Shared Belief Stakes at Del Mar.
• Horse dies after flipping over on way to race at Del Mar
A 2-year-old filly who had been flown in from Kentucky to run in the Sorrento Stakes died at the Del Mar Thoroughbred Club after flipping over backward while walking from the stable area to the receiving barn before the race, state horse racing officials confirmed Saturday.
Shesgotattitude "reared up and fell over while walking, requiring euthanasia," Mike Marten, spokesman for the California Horse Racing Board, told City News Service.
The horse — who had one first-place finish in three career races — was scheduled to run in Friday's seventh race. She was trained by John Ennis and owned by Ennis and Ken Donworth.
"Something like this just can't be explained," Del Mar CEO Joe Harper told the San Diego Union-Tribune. "Horses can be skittish and, unfortunately, that might have been the cause. We're saddened by the loss of any horse, but something like this is especially tough to take."
Shesgotattitude is the third racehorse to die from an injury suffered at Del Mar during the track's current meet. Needless To Say, a 3-year-old filly, and Arson, a 2-year-old colt, both died while training on July 18.
Moreavino, a 5-year-old mare, was injured in Thursday's fifth race and vanned off to undergo veterinary care. Del Mar officials did not immediately respond to a request for comment on her status Saturday, but the Union Tribune reported that she suffered a right front sesamoid fracture on the far turn of the 1-mile race. The newspaper said she had surgery Friday afternoon and track doctors were optimistic about her future.
Juveniles injured and killed at 2 and 3 years old? From fractures when their bones are not fully calcified.
Then there is Moreavino. So her connections decided to save Moreavino even though she is at the "advanced" age of 5. Probably had to make the attempt to satisfy the insurance company — another part of the deadly race racket. No doubt they will now try to crank out as many races as they can out of Moreavino to recoup their costs and make a few extra bucks into the bargain. This is American horseracing: a hideously merciless and deadly "industry".
According to Equibase, Moreavino is a Thoroughbred chestnut mare foaled 27th March 2016. She has made 13 career starts, finishing out of the money 9 times and third 4 times with career earnings of $16,040. —TH
Bold and Bossy
We have not forgotten Bold and Bossy. We posted about her here. If you have not heard of her, here is a quick description by OutKick.com:
"A hoof-loose horse was spotted fleeing from its first official race after the trained steed — named Bold and Bossy — bucked its rider and galloped up to Evansville, via Highway 41. The horse was safely found after escaping Ellis Park in Henderson County. With the will of Mariah's Storm and strength of Secretariat, 2-year-old Bold and Bossy traveled north to escape the life of a race horse — only to get caught . . ."
Bold and Bossy was set to make her racing debut.
---
Featured image: Bugler Jay Cohen plays "First Call" as he calls the riders to post for the first race at Santa Anita Park to empty stands Saturday, March 14, 2020, in Arcadia, Calif. (AP Photo/Mark J. Terrill).
TH
Please make a fast, free, secure donation for our War Chest.
Donations are doubled thru 30th August. Thank you!